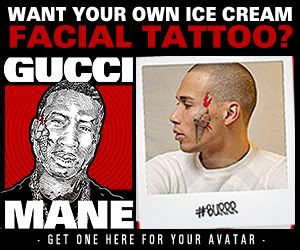 Give yourself a ice cream tattoo like Gucci Mane's!
Connect a photo of yourself from your Facebook or upload from computer and drop the tattoo right where you want it! Then share it with all your friends on Facebook and Twitter.
The Gucci Mane Tattoo Competition has ended. The people with the best tattooed photos will receive a message on Facebook.