The State vs. Radric Davis -
#1 RAP ALBUM IN THE COUNTRY!

NY TIMES AGREES: "OVER THE LAST FEW MONTHS
GUCCI MANE HAS BEEN UNAVOIDABLE"

.
Gucci Mane's The State vs. Radric Davis is the #1 rap album in the country with 89K units sold in its first week of release, making it the #10 album overall according to Billboard's Top 200 album chart.



The album features Gucci Mane's first single "Wasted" feat. Plies, a #1 song at urban mainstream radio, and the crossover smash "Spotlight" feat. Usher. Amongst the album's cameos is a who's-who of urban music with guest spots from Lil Wayne, Keyshia Cole, Soulja Boy, Rick Ross, Trina, Cam'ron, Nicki Minaj, E-40 and laugh out loud skits with comedian, Mike Epps.





Even those outside of the hip-hop Diaspora have begun to take notice of Gucci Mane's rising profile. His work has caught the attention of the larger musical community including revered DJ/producer Diplo who recently announced a project where he will remix Gucci Mane's acclaimed Cold War mixtape series to a backdrop of eclectic soundscapes.





The New York Times chimes in on the recent phenomena: "[Gucci Mane] has been the most prolific rapper in Atlanta over the last two years, the most hotly discussed, and also the most improved. In the last few months he's had the swiftest ascent to hip-hop ubiquity since Lil Wayne."





The Washington Post further co-signs the rapper's recent accomplishments stating, "It would be tough to find a truer, more communal swatch of pop music released this year."




Buy the # 1 Rap Album in The Country & Get the hits "Wasted", "Spotlight" ft. Usher, "Lemonade" & More!

(CLICK BELOW!)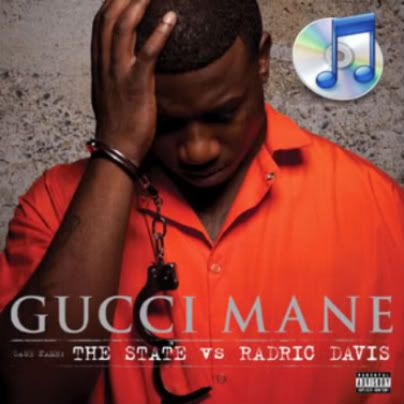 FREE GUCCI!
1017 Brick Squad